Dare Mighty Things Founder Interviewed On WGN's 'The Opening Bell':
Editor's note: Do you want to be inspired? Join us at Dare Mighty Things on Nov 3rd in Chicago along with 11+ world class speakers including Jason Fried, Forbes, TechCrunch, NASA & more.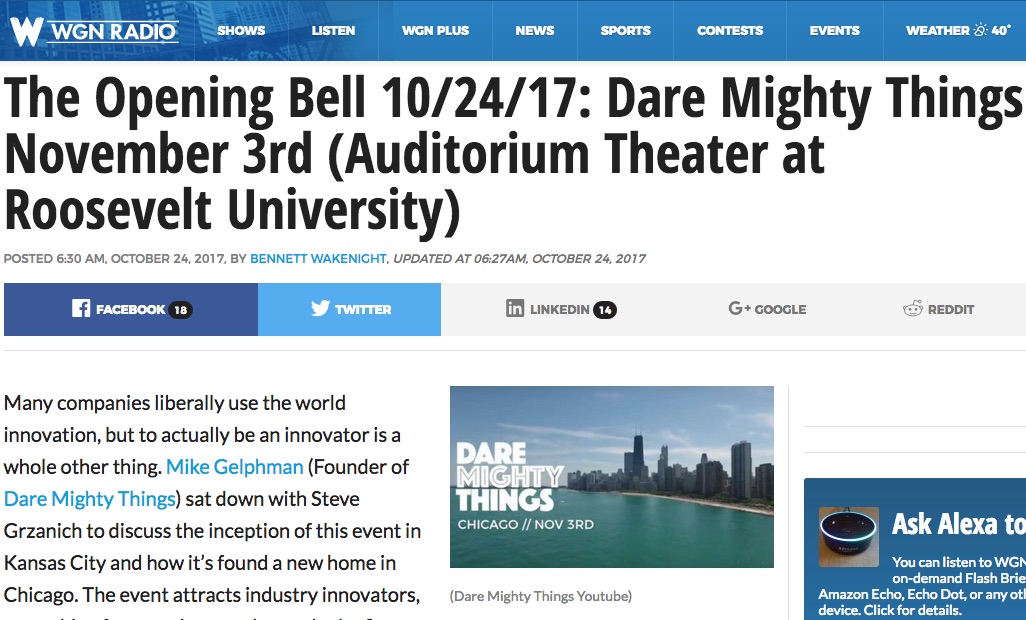 WGN Radio Screenshot
This week, I was fortunate to be interviewed on WGN Radio's "The Opening Bell" Hosted by Steve Grzanich.
Listen to the full interview here:
"The Opening Bell: Dare Mighty Things – November 3rd"
Huge thanks to the Steve & the WGN Radio team for having me on!!
See you in November :)



About Dare Mighty Things
Hit play. You'll love this :)
Join us on Nov 3rd in Chicago at Dare Mighty Things
You'll hear stories from 11+ influential innovators that will inspire you.
It will show you that anything is possible.
That is our purpose.
It is why we exist.
Join us for a magical experience - we're going to take your mind on a journey you'll never forget.
We'll change the way you see the world.
Our conference has earned worldwide recognition by Forbes, Fast Company and praise from Inc. as one of 7 most influential tech conferences around the globe.
Join tech leaders, media, entrepreneurs, venture capitalists & media at Dare Mighty Things on November 3rd at the incredible Auditorium Theatre in Chicago.
Get inspired along with Forbes, TechCrunch & 9+ influential innovators who changed the world by never giving up.
Jason Fried, NASA, pioneers in Quantum computing, Robotics, AI, DNA editing - they'll all be here.
Where will you be on November 3rd?
---
Join Us At Dare Mighty Things
Don't miss out - register today .

Register Now
---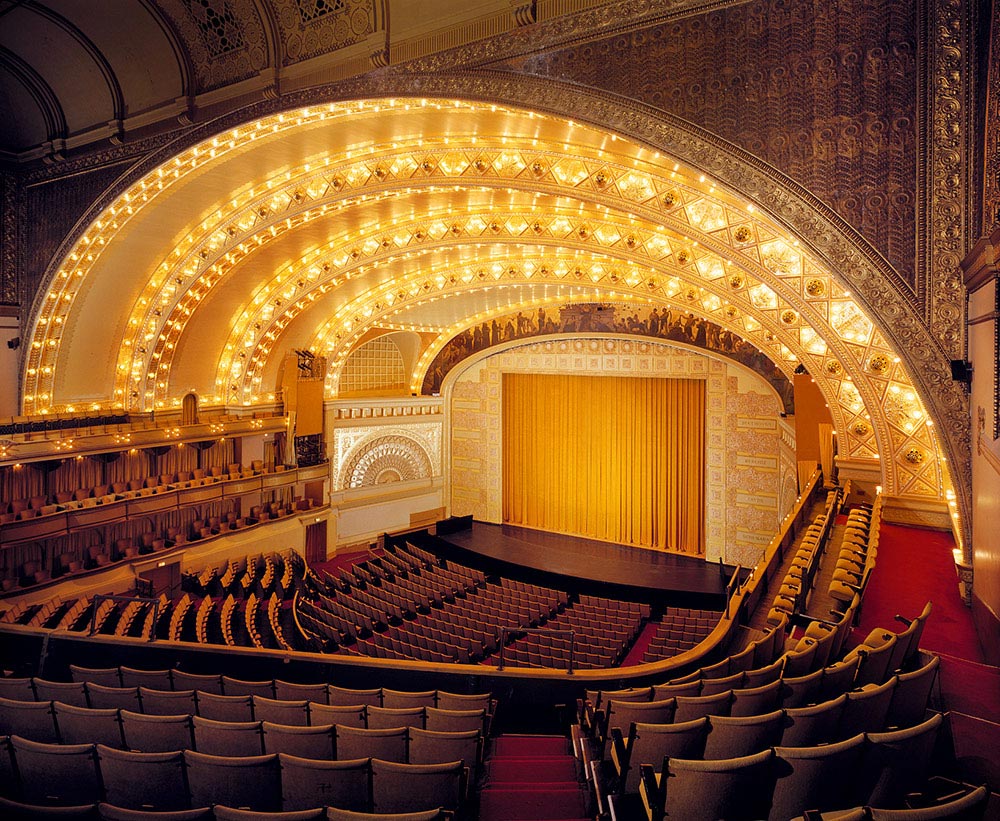 The Auditorium Theatre - our incredible venue
---
Join Us At Dare Mighty Things 2017
Sign up to get the latest news & updates on the world class Dare Mighty Things tech conference.
---