NASA's Augmented Reality Innovator Joins Dare Mighty Things Lineup
Editor's note: Do you want to be inspired? Join us at Dare Mighty Things along with 11+ world class speakers including Jason Fried, Forbes, TechCrunch, NASA & so much more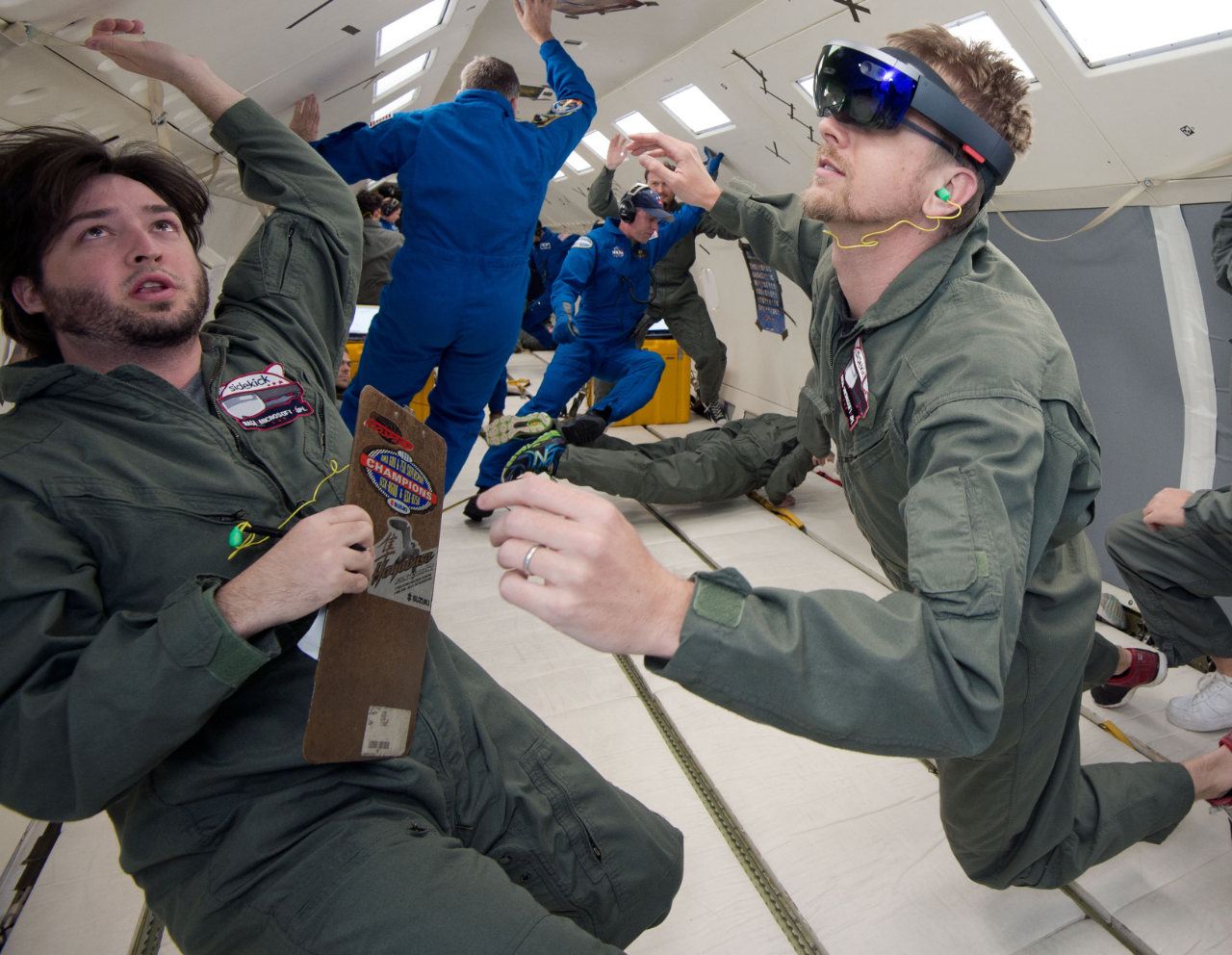 Image credit: NASA
What if you could go to a place you've never been before?
What if it was outer space...or the surface of Mars?
Immersive experiences change your perception of what's possible.
They take you to a places you'll never forget.
Ones that you could only dream of traveling to.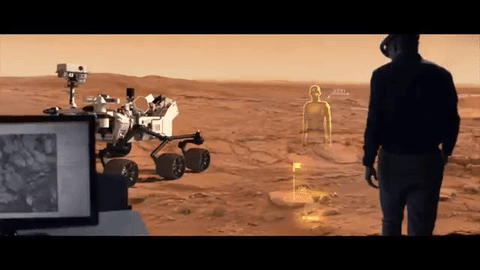 Image credit: NASA
That's why we're so excited to announce that Vic Luo, an Augmented Reality & Virtual Reality innovator at NASA's Jet Propulsion Laboratory will be joining us as our latest world class speaker on Nov 3rd!
NASA's Operations Laboratory at JPL is spearheading several ambitious projects applying virtual and augmented reality to the challenges of space exploration.
Through partnerships with multiple VR and AR companies, scientists on the Curiosity Mars Rover mission are exploring the Martian terrain, engineers are experimenting with new ways to control the Robonaut humanoid, and astronauts on the International Space Station are preparing to perform their work more efficiently than ever before.
As lead of these projects at NASA, Vic will share their progress so far, the challenges that lie ahead, and their vision for the future of VR and AR in space exploration.
Do you want to learn more about the AR/VR Revolution?
You'll have the opportunity at our world class Dare Mighty Things, conference happening Nov 3rd in Chicago.
Learn from innovators like Vic, along with 11+ world class speakers, including Forbes, pioneers in AI, Quantum Computing, Robotics and so much more.
What Is Dare Mighty Things?
Hit play. You'll love this :)
Dare Mighty Things is type of thinking that led to Wright Brothers' first flight.
It's how NASA thought when they sent humans to the Moon.
It's also the type of thinking that led to a 2 ton rover on Mars.
That's why you need to join us on Nov 3rd in Chicago.
You'll hear stories from 11+ influential innovators that will inspire you.
It will show you that anything is possible.
That is our purpose at Dare Mighty Things.
It is why we exist.
Join us for a magical experience - we'l take your mind on a journey you'll never forget.
We'll change the way you see the world.
About Dare Mighty Things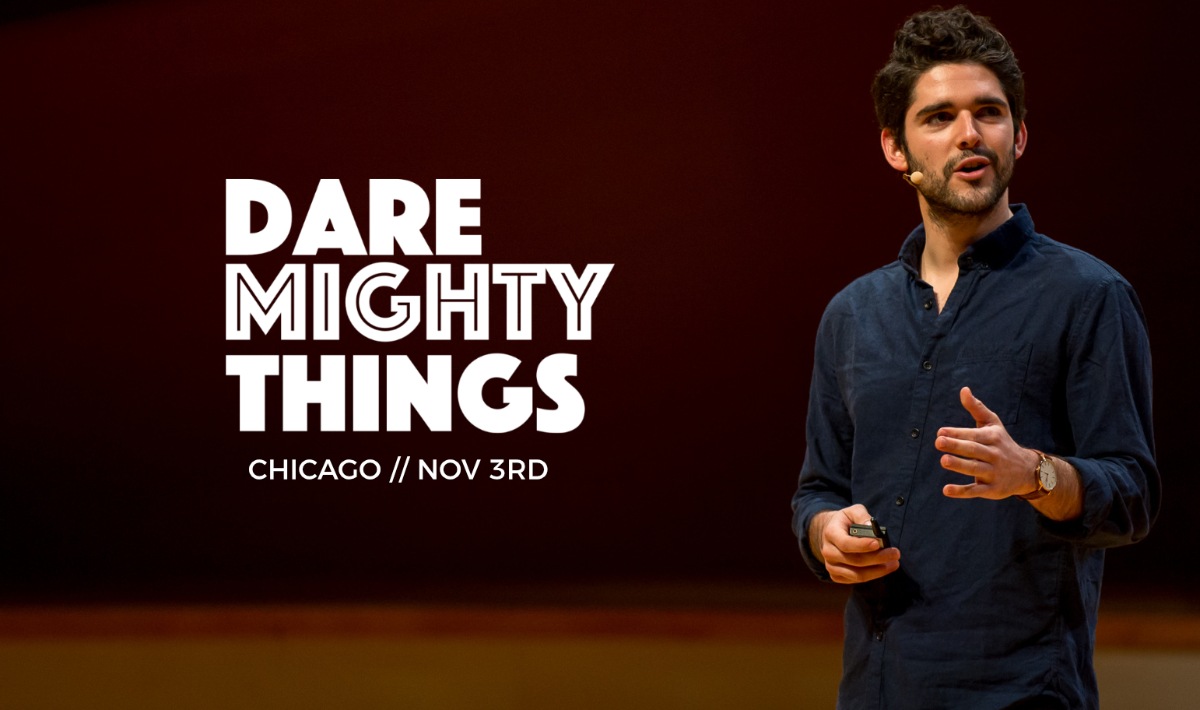 Dare Mighty Things has earned worldwide recognition by Forbes, Fast Company and praise from Inc. as one of 7 most influential tech conferences around the globe.
Join 1,000 remarkable tech leaders, media, entrepreneurs, venture capitalists & media at Dare Mighty Things on November 3rd at the incredible Auditorium Theatre in Chicago.
Hear the most inspiring stories from the world's most influential innovators.
Learn how they overcame enormous challenges to create breakthrough innovations...giving you the push you need to go create your own.
When remarkable ideas and remarkable people collide, the possibilities are endless.
Get out of your comfort zone & join us November 3rd in Chicago!
---
Join Us At Dare Mighty Things
Don't miss out - register today and be part of the magic on Nov 3d in Chicago.

Register Now
---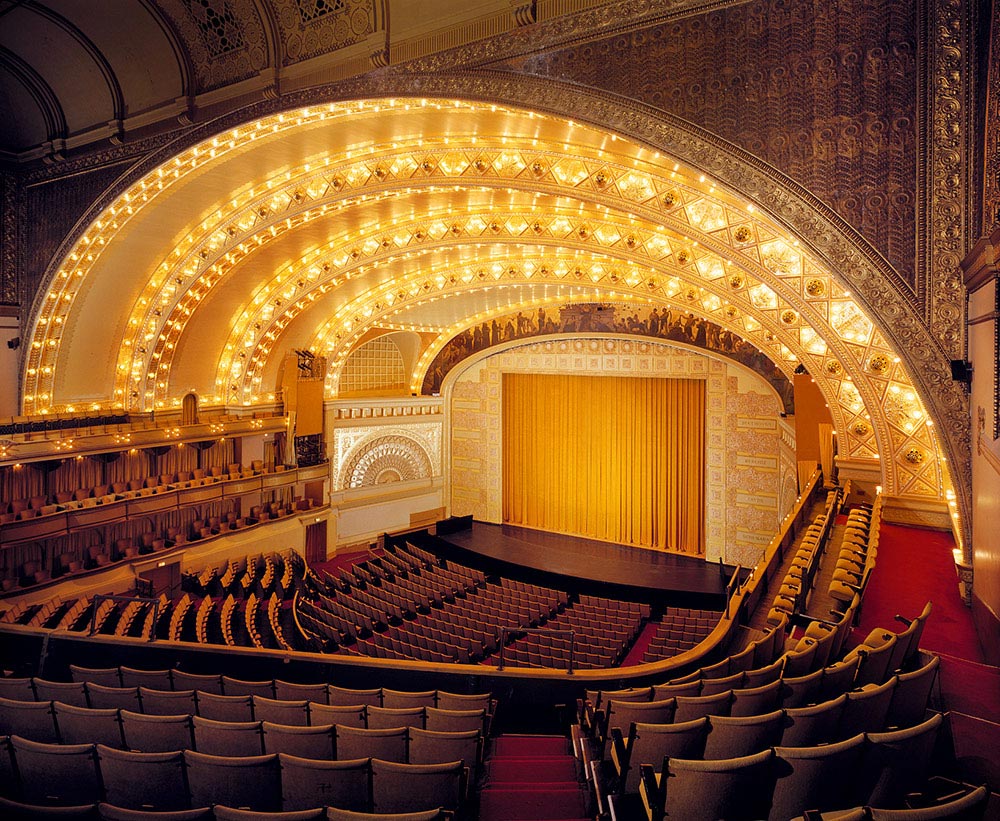 The Auditorium Theatre - our incredible venue
---
Join Us At Dare Mighty Things 2017
Sign up to get the latest news & updates on the world class Dare Mighty Things tech conference.
---