These Top Companies Are Hiring For Tech Jobs In Chicago
Editor's note: Do you want to be inspired? Join us at Dare Mighty Things along with 11+ world class speakers including Jason Fried, Forbes, TechCrunch, NASA & so much more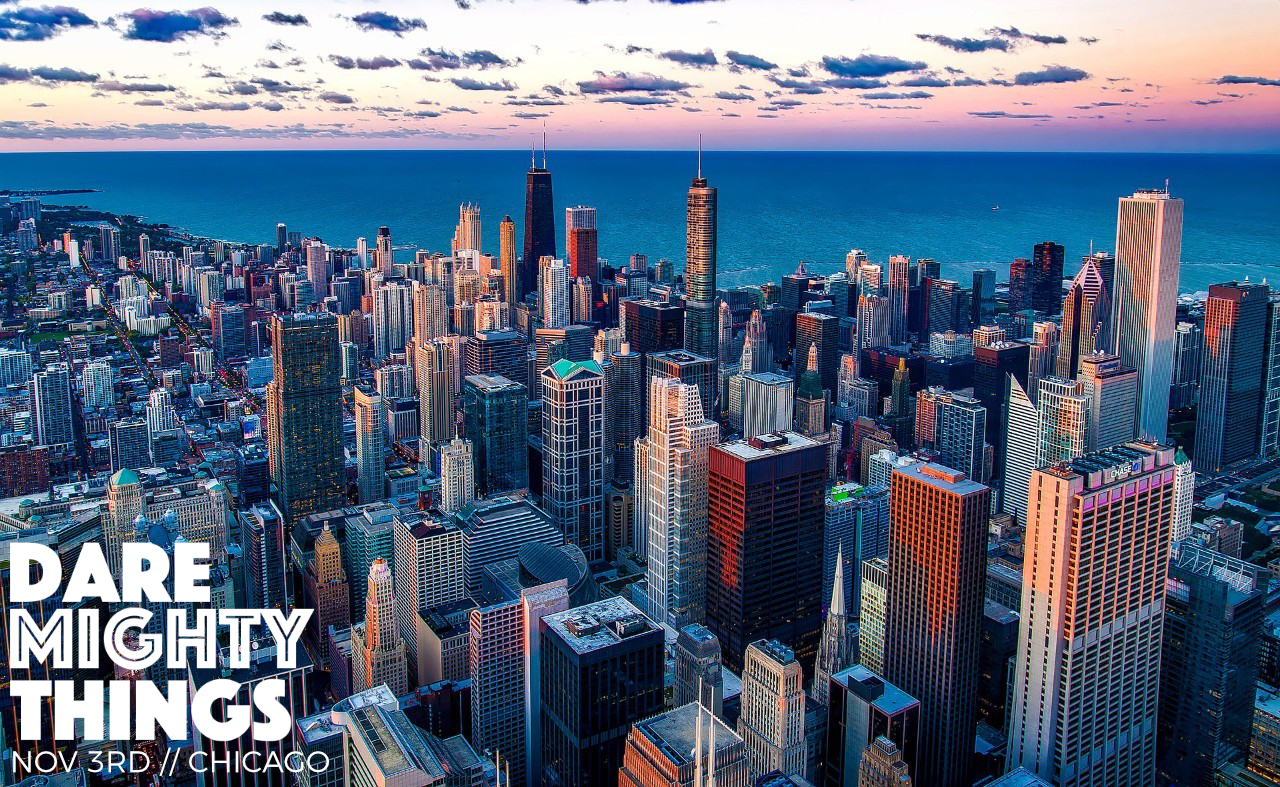 Are you satisfied in your current position?
Is your company giving you opportunities to learn and grow?
Or are you bored, frustrated….or just plain burned out?
Building a career is tough work. Not only do you need the skills but you also have to know the lay of the land when it comes to companies/cultures.
Wouldn't it be great to find an opportunity in a new environment here in Chicago, where you can solve new problems & challenges?
Here's Who's Hiring
Below we've listed some of the top companies that are attending Dare Mighty Things in full force on Nov 3rd in Chicago.
They're giving multiple teams the opportunity to get inspired by 9+ world class speakers who created breakthrough innovations including pioneers in Quantum Computing, Robotics, Artificial Intelligence, DNA editing and more.
They'll also get the chance to hear from people who helped Steve Jobs build the first iPhone, NASA build the Mars Curiosity Rover...or even Steven Spielberg build the futuristic interfaces in Minority Report
Investing in career growth & development is critical, and those we've listed below recognize that Dare Mighty Things is a fantastic opportunity for their employees.
As such, we want to recognize them.
Learn a little bit about the Chicago companies below as well as some of the key areas & tech jobs they're hiring for.
---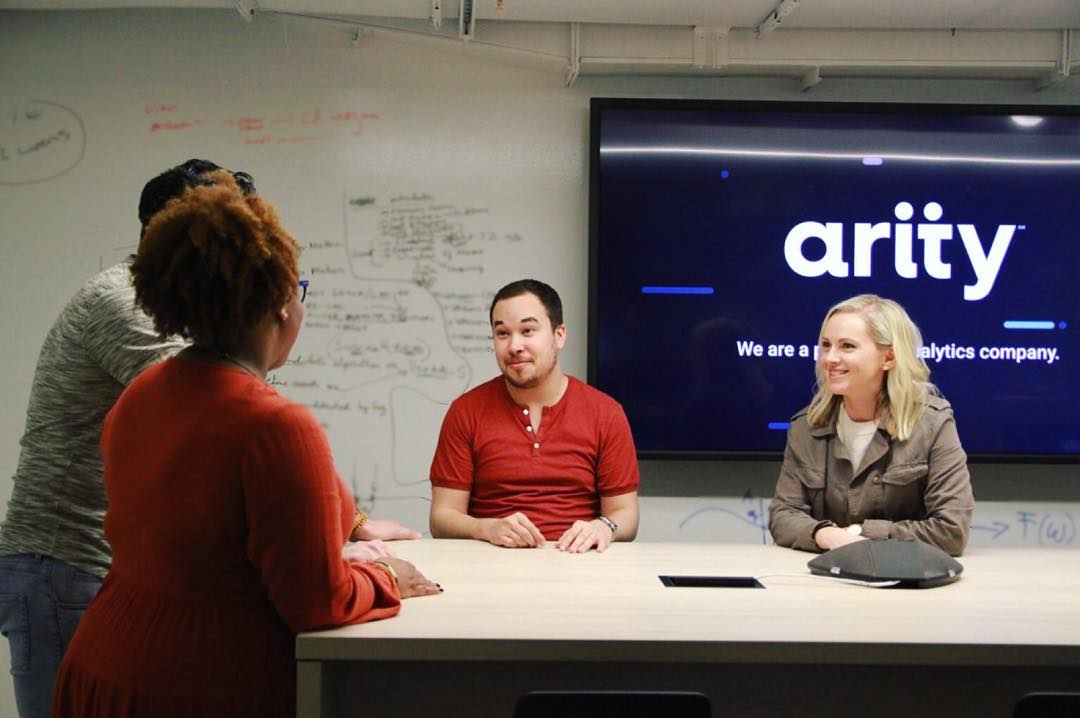 Image source: Arity
Arity
Arity is a technology company focused on making transportation safer, smarter and more efficient for everyone. It transforms large amounts of data into actionable insights to help partners better predict risk and make smarter decisions in real time. The Arity platform was built on more than 26 billion miles of historical driving data with more than a million active telematics connections and over 10 years of data directly from cars. Arity was founded by The Allstate Corporation in 2016 and has offices in Northern Ireland, India and Chicago's Merchandise Mart.
Arity is looking for passionate, talented people to help them make a difference in transportation.
What they're hiring for
Developers (Android, iOS, Java & more), Product Managers, Data Scientists, Cloud Architects & DevOps Engineers & many more.
They currently have 39 job openings, which you can find listed here
---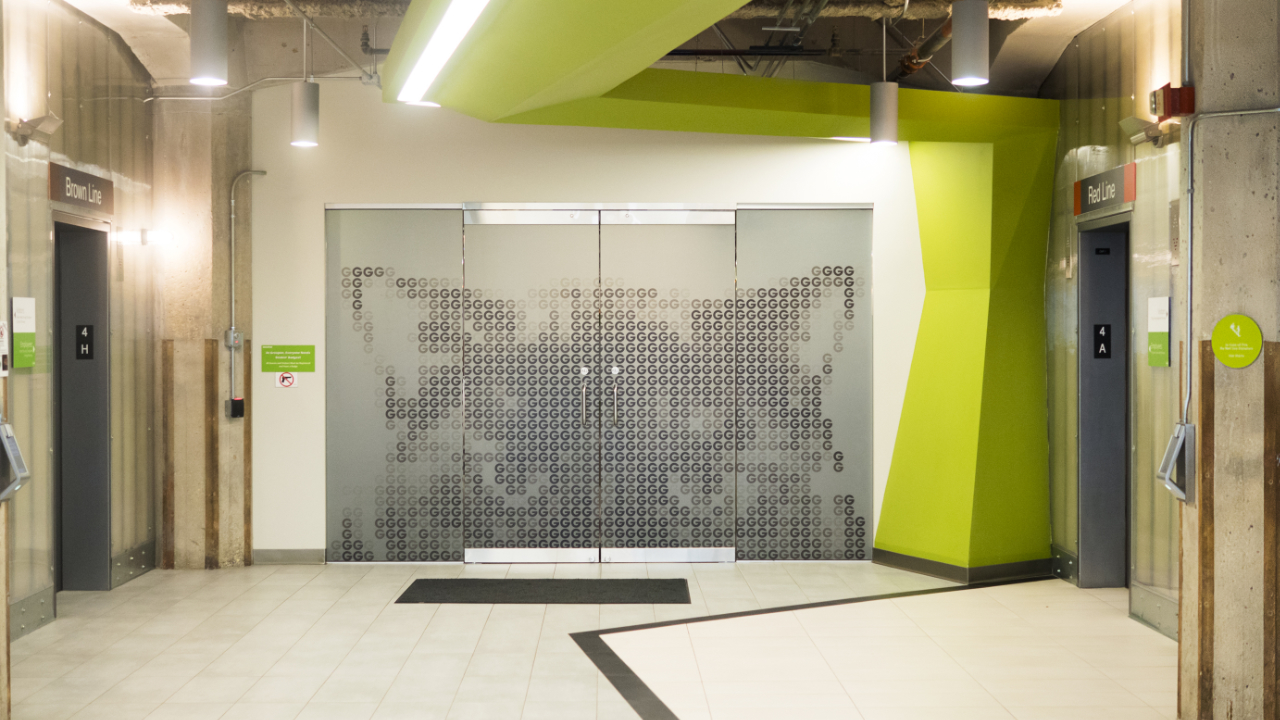 Image source: Groupon
Groupon
Groupon is building the daily habit in local commerce, offering a vast mobile and online marketplace where people discover and save on amazing things to do, see, eat and buy. By enabling real-time commerce across local businesses, travel destinations, consumer products and live events, shoppers can find the best a city has to offer. Groupon is redefining how small businesses attract and retain customers by providing them with customizable and scalable marketing tools and services to profitably grow their businesses.
What they're hiring for
Software engineers, Data Scientists, Product Designers & more.
Check out some of their openings in Engineering, Design & UX...or see the full list here.
---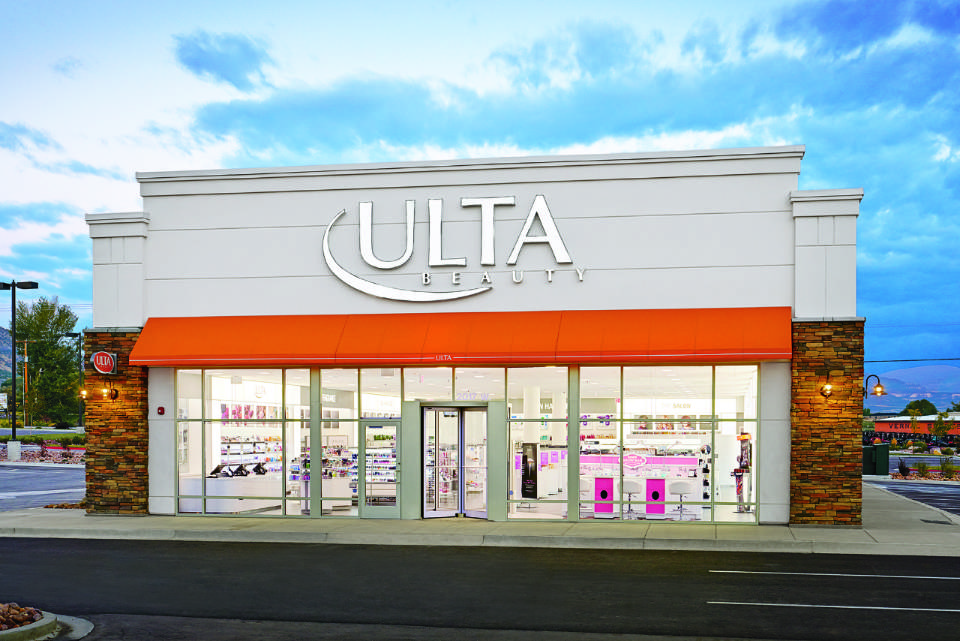 Image source: Ulta
Ulta Beauty
Ulta Beauty is the largest beauty retailer in the United States and the premier beauty destination for cosmetics, fragrance, skin care products, hair care products and salon services. We provide unmatched product breadth, value and convenience in a distinctive specialty retail environment. Our guests can satisfy all of their beauty needs at Ulta Beauty. Our stores and website offer more than 20,000 products from approximately 500 well-established and emerging beauty brands across all categories and price points, including Ulta Beauty's own private label, the Ulta Beauty Collection. Ulta Beauty operates 1,000 retail stores across 48 states and the District of Columbia and also distributes its products through its website, which includes a collection of tips, tutorials and social content.
What they're hiring for
Full stack developers, UX Architects, Systems engineers & more.
Check out the multiple openings on their E-Commerce and Information Technology teams....or see the full list here
---
What Is Dare Mighty Things?
Hit play. You'll love this :)
Dare Mighty Things is type of thinking that led to Wright Brothers' first flight.
It's how NASA thought when they sent humans to the Moon.
It's also the type of thinking that led to a 2 ton rover on Mars.
That's why you need to join us on Nov 3rd in Chicago.
You'll hear stories from 11+ influential innovators that will inspire you.
It will show you that anything is possible.
That is our purpose at Dare Mighty Things.
It is why we exist.
Join us for a magical experience - we'l take your mind on a journey you'll never forget.
We'll change the way you see the world.
About Dare Mighty Things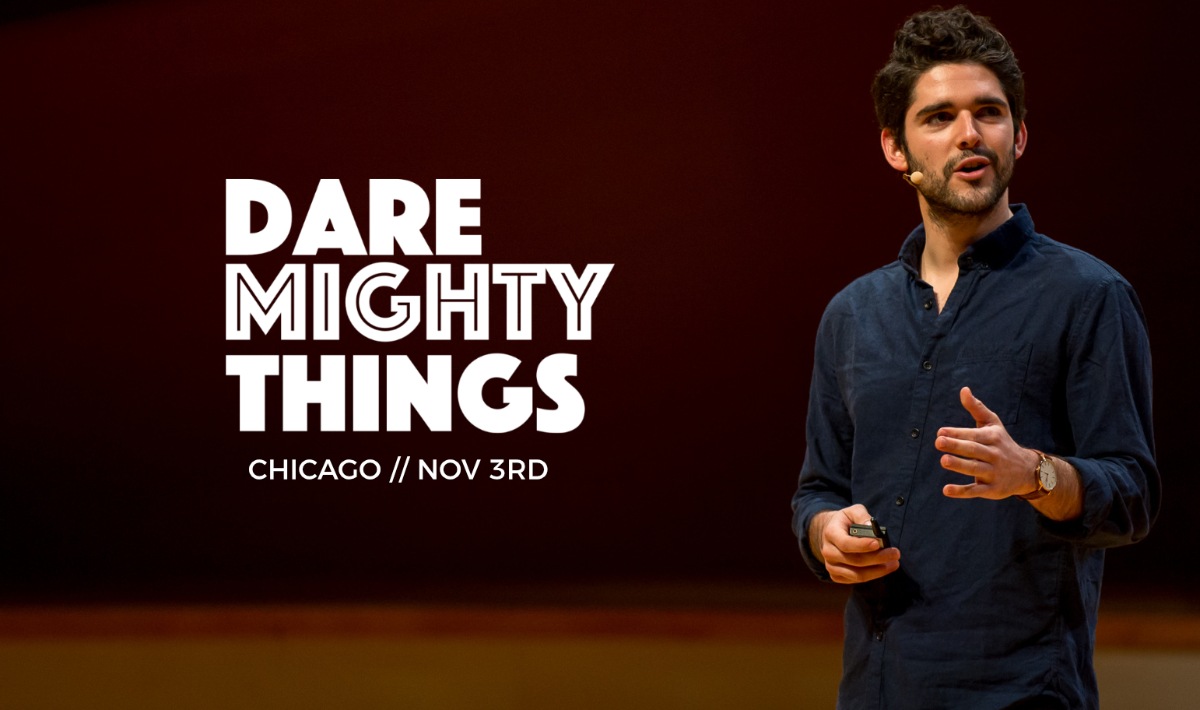 Dare Mighty Things has earned worldwide recognition by Forbes, Fast Company and praise from Inc. as one of 7 most influential tech conferences around the globe.
Join 1,000 remarkable tech leaders, media, entrepreneurs, venture capitalists & media at Dare Mighty Things on November 3rd at the incredible Auditorium Theatre in Chicago.
Hear the most inspiring stories from the world's most influential innovators.
Learn how they overcame enormous challenges to create breakthrough innovations...giving you the push you need to go create your own.
When remarkable ideas and remarkable people collide, the possibilities are endless.
Get out of your comfort zone & join us November 3rd in Chicago!
---
Join Us At Dare Mighty Things
Don't miss out - register today and be part of the magic on Nov 3d in Chicago.

Register Now
---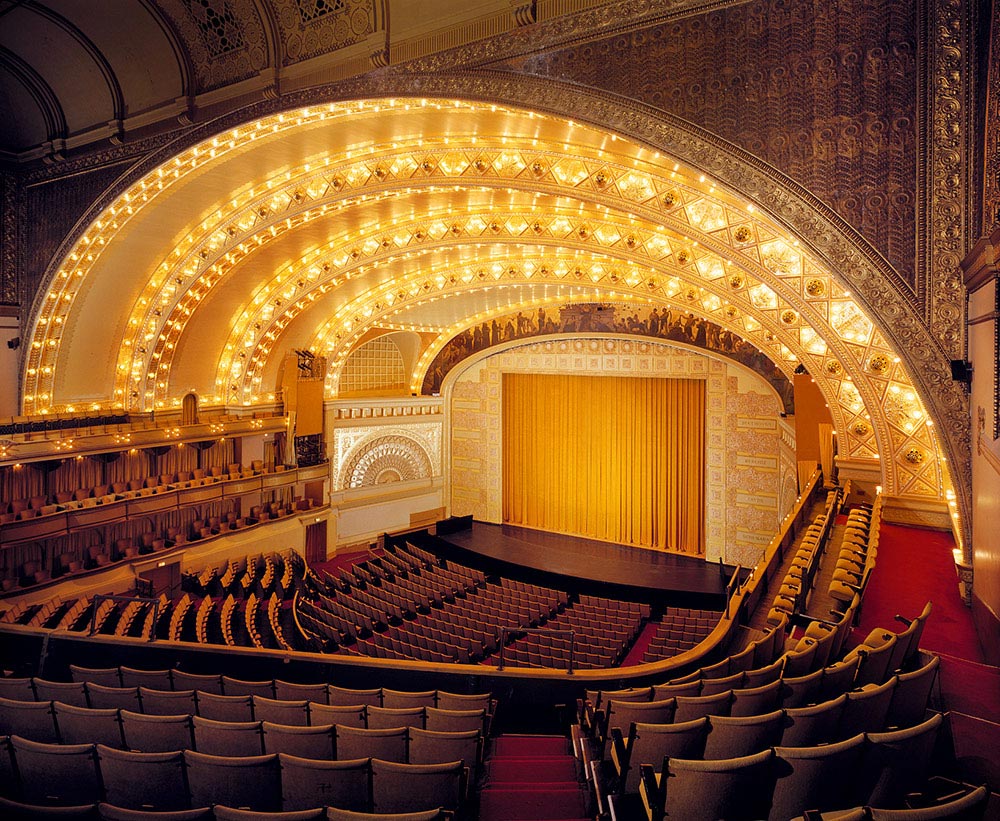 The Auditorium Theatre - our incredible venue
---
Join Us At Dare Mighty Things 2017
Sign up to get the latest news & updates on the world class Dare Mighty Things tech conference.
---